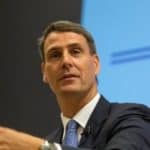 "The team was so pumped! All 10's across the board. He was a universal success!"
-Jon Hantho, President & CEO, CBI Health Group
"Jeremiah was our highest rated session. He was able to incorporate our executives' comments into his presentation and make his story relevant to everyone in our audience."
-Steve Hollingsworth, GM / Head of E-Commerce
Loblaw Digital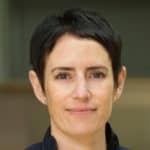 "Jeremiah is a perfect fit for organizations experiencing business transformation. We're definitely bringing him back to speak again!"
-Dvorah Richler, Strategic Healthcare Partner
Roche Canada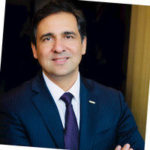 "Jeremiah inspired our leaders to adopt a breakthrough mindset. Exactly the message we needed!"
-Faisal Kazi, President & CEO
Siemens Canada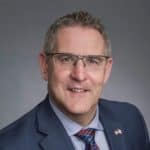 "Fantastic speaker for our leadership forum – transformation, perseverance, resilience, and what it takes to be part of a leadership team. I highly recommend Jeremiah!"
-Mike Mosher, President and CEO
Fortis Alberta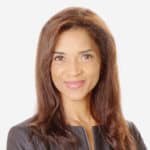 "Your clarity, warmth and humour were extremely engaging!"
-Paula Allen, VP, Research, Analytics and Innovation
Morneau Shepell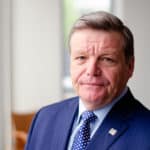 "I have seen lots of keynote addresses, and this is the best of the best!"
-David Sculthorpe, Executive Director
Queen's Executive Education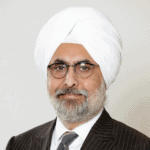 "Jeremiah engaged the industry managers, guests, and leaders in attendance with passion, insight, and candour. He made the winning moments come alive!"
-Mandeep Malik, Marketing Professor
Degroote School of Business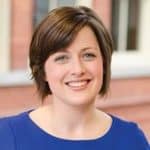 "Your talk was phenomenal, certainly worthy of the standing ovation you received!"
-Jessica Duggan, Director, Strategic Planning & New Initiatives
Smith School of Business at Queen's University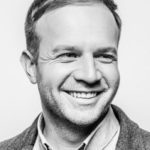 "Wildly applicable to our business. Jeremiah ratcheted us up ten notches! He was phenomenal – highly recommend him!"
-Paul Burns, Managing Director
Twitter Canada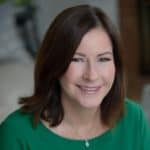 "Motivating and powerful!"
-Jane Russell, EVP, Head of Consumer Distribution
TD Bank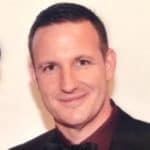 "He was by far the highest rated session of our entire two-day leadership event!"
-Robert Hasell, President and COO
Emil Anderson Construction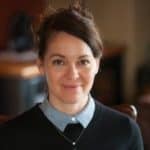 "Amazing story, incredible delivery, and with so many relevant takeaways. We hit the jackpot with Jeremiah!"
-Kala Harris, Executive Director
Government Finance Officers Association of BC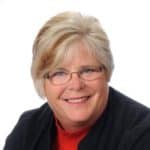 "Awesome!! Best speaker we've had! So relevant to anyone working in sales. I highly recommend Jeremiah!"
-Ingrid Hollinger, Award-Winning Sales Representative
Royal LePage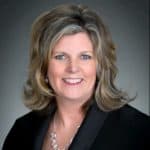 "Incredibly inspirational! Just Awesome. I highly recommend Jeremiah for your next event."
-Jody Burnie, Senior Commercial Account Manager
Business Development Bank of Canada
"Exactly what I needed to hear right now!"
Hot off the release of his national bestselling book, The 4 Year Olympian, Jeremiah has recreated his amazing journey into an emotionally captivating experience that has become his most requested inspirational keynote of 2020.
The passion that drives an Olympian is the same passion that drives an organization's leaders. With his humour, authenticity, and energetic delivery, Jeremiah captivates audiences as he draws parallels between the worlds of Olympic sport and business.
Jeremiah takes audiences on an incredible one-of-a-kind journey of personal transformation and team unity. He challenges common notions of what it means to lead and to be led in the pursuit of excellence. He shows how to adapt to forces outside of one's control and stay the course when the pressure is on, all while encouraging a healthy dose of self-compassion and humility. Using vivid real-life Olympic setbacks, failures, and ultimate success, Jeremiah illuminates the true markers for success in any competitive setting.
Inspire audiences to dig deeper, go further, and reap greater rewards
Redefine resilience to strengthen one's ability to endure massive change
Learn a new framework for managing interpersonal conflict and team cohesion challenges
Discover the one key shift in mindset that will keep people committed to the goal for the long term.
A powerful reinforcement of the need to stretch individual and organizational goals
LEADERSHIP: BUILDING WORLD CLASS TEAMS
When Jeremiah traveled across the country to learn how to row and take his moonshot at Olympic glory, the Canadians were the defending Olympic rowing champions. By the time he earned an opportunity to compete, the team had fallen to ranking seventh in the world.
With the unique perspective of an outsider who joined the team at its lowest point in decades, Jeremiah takes audiences through the dramatic turnaround that saw the team climb back onto the podium. Ripe with lessons on the psychology of performance, and how to maintain great results, and combining real organizational applications as a business leader, Jeremiah masterfully articulates the key difference-makers that helped a rebuilding team row its way back to the podium.
Learn the phases of trust-building within teams
Takeaway highly actionable tactics to accelerate team bonding
The surprisingly counterintuitive approach to getting more out of your team
Learn how to command respect for any vision or strategic plan
Olympic methods for maintaining consistent, focused, output
RESILIENCE: COMPETE WITH COURAGE
We are all tasked with embracing change, or risk being left behind by disruption and market forces outside of our control. Constant learning and reinvention are the new normal.
From the Olympic laboratory to the workplace, Jeremiah uses masterful storytelling to carefully deconstruct how to perform and execute in the face of overwhelming challenges.
Known for his deep honesty, humour and relatability, Jeremiah deconstructs common misconceptions between resilience and high performance, vividly illustrates the human side of transformation, and provides actionable steps that individuals and organizations can take to improve performance in times of disruption and change.
Learn a powerful framework for developing personal resilience in the face of change
Understand the top three team dynamics that support group resilience
Become aware of how any leadership style can support or harm resilience
Deliver a rallying call to compete with courage, and seize opportunity