TOP 10 REASONS JEREMIAH IS THE PERFECT KEYNOTE SPEAKER FOR YOUR EVENT
Hiring the right keynote speaker for your event is an important decision. Here are the top 10 reasons Jeremiah is a favourite of meeting and event planners, speaker bureaus, and corporate executives.
Relatable – Jeremiah's unique story of deciding to learn a new sport in the middle of family and career life, and at an age considered too late for success at the highest level, is a message that resonates with all adults who balance responsibilities with their personal aspirations.
Engaging – Jeremiah's talks are funny, poignant, fast-moving, and entertaining. Your audience will be fully engaged and leaning forward.
Unique Perspective – As a former commercial banker and national manager at the Canadian Olympic Committee, Jeremiah truly understands the pressures of the modern workplace. He is able to draw parallels between his Olympic experience and his audience's reality, for maximum impact.
Real Takeaway Value – Your audience will leave with new insights on resilience, teamwork, leadership, adapting to change, and tactics for how to apply the frameworks Jeremiah and his team used to win an Olympic medal.
High Energy / Inspiring – Jeremiah's motto is to serve from the stage, and to inspire people to reflect deeply on their life and career experiences while taking in his presentation.
Audio/Visual Experience – No bullet points! Jeremiah uses just the right amount of imagery to take the audience deep into his story. His presentation includes powerful and exclusive Olympic footage to create maximum climactic moments for the audience.
Captivating Stories – The true art of the keynote is the ability of the speaker to tell compelling stories. Jeremiah has spent years honing the craft of storytelling as a writer and speaker, delivering emotionally charged stories. The experience drives home key messages that the audience will retain for the long term.
Zero Drama – No outrageous demands. No diva-like requests. Instead, Jeremiah is professional, accommodating, and easy to work with.
Customized – Jeremiah takes the time to learn about your organization, audience, and key objectives. His presentation will be on-point and relevant to your audience.
High Impact – Jeremiah will make every minute count. Your audience will be moved and inspired, and Jeremiah will do whatever it takes to make sure your event is a roaring success.
Nothing is more important than making your event a success
Listen to this keynote feedback! 
Jeremiah ratcheted things up for us ten notches – he was phenomenal! We brought him in to help us build resilience into the fabric of our team. We are a business that is changing every second of every day, and Jeremiah's keynote presentation allowed us to think radically different about how we approach our business. His message fired everyone up, but it was also wildly applicable, with so many granular tips, advice and tools that we can use every day in our office and in our work. Jeremiah's humanity and humble approach was so relatable. If you're thinking about taking your business to the next level, and instilling a sense of mission and purpose in your organization, I would definitely recommend him!
-- Paul Burns, Managing Director, Twitter
We partnered with Jeremiah to be the opening keynote at our annual sales and training conference. His content and delivery was just what we were looking for to inspire us for our journey ahead both personally and within our business. Several long-time members of our sales team remarked that over the many years of bringing in guest speakers - from pro athletes, celebrities, successful entrepreneurs, etc. - Jeremiah's stood out as the best keynote we've ever had!
-- Christian Howard, National Sales, Draeger
Jeremiah's keynote was an overwhelming success! He took the time to get to know us as a group and understand our business. He was so REAL and encouraging, weaving applicable and relevant lessons within powerful storytelling. We've held this event for years, and several of our staff told us this was their favorite keynote session ever.
-- Taney Shondel, Strategic Account Manager, Wiley USA
We booked Jeremiah as the opening keynote speaker for our first post-pandemic conference for primary healthcare physicians, leaders and change agents from across Alberta.  We hoped his talk would inspire and engage the group in moving forward in unity toward a common purpose – despite all of the challenges and barriers they face. We were not disappointed. The audience was fully engaged.  We both laughed and were brought to tears by Jeremiah's honesty and vulnerability in sharing his story. We were inspired by his relatable lessons and wise insights. At the end of his talk, all 330 participants gave Jeremiah a thunderous standing ovation – something I've never witnessed at this annual conference. He was referenced repeatedly in the sessions to follow, and I have no doubt his story will be an inspiration for years to come. From the bottom of our hearts, Jeremiah – thank you.
--Michele Hannay, Alberta Medical Association
A HUGE THANK YOU to Jeremiah for his incredible Keynote at our J&J Team Offsite. His keynote was a major highlight of our event, with many colleagues approaching us afterword to share just how impactful it was, how emotional it was, and how much they loved it! People were blown away by his storytelling abilities – and his ability to connect his story to key themes we can apply in work and life. The feedback following his address was so overwhelmingly positive it really kicked off the event on the right note.
-- Geeta Chopra, Retail Innovation Manager, Johnson & Johnson
Wow, I was gobsmacked! Jeremiah is an absolutely amazing keynote speaker. He takes you on a journey from start to end that is so relatable and inspiring. I've seen a lot of keynote speakers over the years, and Jeremiah is exceptional. He is so approachable, candid, and inspiring. His keynote provokes deep reflection and genuine emotion. His insights on perseverance and navigating through uncertainty were so relevant to our experience over the past few years. It's a message of not giving up, working together as a team when progress seems uncertain, and staying hopeful in the face of adversity. I absolutely recommend Jeremiah.
-- Lori Bowerman, CHHA Advisory Board
We hired Jeremiah to deliver a keynote to our staff at our spring 2021 virtual town hall. We were looking for a positive speaker to speak to our team about resilience to uplift spirits and provide strategies after a year of challenges dealing with COVID in our personal and professional lives. Jeremiah delivered that in stride and more! His presentation was riveting and I found it to be the perfect mix of substance, personal story, humor, and visual support. Jeremiah's energy was palpable and contagious -- he delivers a powerful message and he really hit the ball out of the park. This was one of our best Town Halls ever, thanks to Jeremiah's powerful message and his ability to connect on a personal level and draw in his audience. I would highly recommend Jeremiah!
-- Stéphane Lavoie, Deputy Managing Director, Bank of Canada
Without a word of exaggeration, the team was so pumped by Jeremiah's talk. It was all 10's across the board, and it even weaved into conversations and subsequent presentations. A universal success! I was 100% delighted with Jeremiah's talk and its impact.
-- Jon Hantho, President & CEO, CBI Health
Cisco Connect brings thousands of IT professionals together to talk about the latest trends in technology. This year we wanted to do something different, particularly with our choice of keynote speaker. We wanted a message of hope, perseverance, and resilience during these challenging times. Jeremiah delivered with his keynote on achieving the impossible! It was a fantastic keynote and got some of the highest marks for the sessions that were delivered. Jeremiah made me laugh, made me cry, and made me believe that we can accomplish anything that we set our mind to. I highly recommend him.
--Shannon Leininger, President, Cisco Canada
Jeremiah Brown ranks up with the world's top speakers. His rare talent to be 100% relatable and engaging is a huge asset to both conference organizers and audience members.  He also leaves the audience with a powerful message."
-- Cathleen Fillmore, Speakers Gold Bureau
We hired Jeremiah to be our keynote speaker at our annual sales kickoff national meeting. We are undergoing a period of great transformation and change in our business, and we thought he would a great fit based on his unique experience achieving greatness in a short amount of time. It went amazing! He was open, he was honest, and he was inspirational. Big standing ovation at the end, and our people were really inspired to go forward and achieve their own greatness. Absolutely recommend Jeremiah! Your people will love him!
-- Cheryl Woodburn, VP Sales, Equifax
On behalf of Morneau Shepell, thank you for your outstanding presentation to our clients at our Employers Connect 2016 event. Your presentation was noted by attendees as among the best parts of our day. Your clarity, warmth and humor were extremely engaging. In addition, your story and the way you made it relevant to the audience, made it relevant and meaningful. I personally enjoyed collaborating with you and look forward to opportunities to do so again.
-- Paula Allen, Vice President, Research, Analytics and Innovation, Morneau Shepell
We are looking at a rapidly changing business environment. Jeremiah inspired our leadership team to adopt a breakthrough mindset, which is exactly the message we needed to deliver to our team as we prepare to innovate through the challenges ahead.
-- Faisal Kazi, President and CEO, Siemens Canada
Jeremiah is a very powerful presenter. I have seen lots of keynote addresses, and this is the best of the best. He is incredibly gifted at drawing you in and feeling what he felt as he went through that four-year journey. It's really a powerful talk. If you want to learn about resilience, and you want a keynote about resilience, grit, determination, focus, and perseverance, Jeremiah would be an outstanding presenter. He draws the audience in. His stories and the way he tells them is so powerful. He's just a phenomenal keynote. I'd recommend him to anyone who wants that kind of message delivered to their audience.
-- David Sculthorpe, former CEO, Heart and Stroke Foundation
Thank you for being such a big part of why our Becoming Future-Proof conference was so successful. Your talk was phenomenal, certainly worthy of the standing ovation you received. You have such a gift of connecting with people and taking them on this amazing journey with you. Thank you for sharing that with all of us. It's been such a pleasure working with you.
-- Jessica Duggan, Director, Strategic Planning & New Initiatives at Smith School of Business at Queen's University
Jeremiah's story was fantastic for our annual leadership forum. It was a story of true perseverance, resilience, and fighting through in pursuit of a very high goal. It's a great human interest story, but even better as it relates to being part of a leadership team. It's about understanding what it takes to change, adapt, fighting through roadblocks, and never giving up from the pursuit of your goal. Jeremiah is a very engaging speaker who really connected with our people. I highly recommend him!
-- Mike Mosher, President and CEO at Fortis Alberta
Jeremiah Brown's presentation was the top keynote presentation at our conference. Jeremiah's captivating story-telling ability had people going through the same rollercoaster of emotions he felt on the road to achieve his dream in 4 years. He provides you with a different perspective on what resilience truly means and shows you how important it is to surround yourself with the right people. He was incredibly captivating, motivating and inspiring. As a man who truly defied statistical odds to success, he makes you appreciate and believe that you can too.
--Andrea Jeffs, Program Manager and Administrative Officer, AMANS
Jeremiah inspired our team and left us on a high note at our National Kickoff Conference, with great energy post-event! His presentation tied in perfectly with our theme of Respect the Hustle. Jeremiah brought the human element to what we're trying to do, and he was the perfect closing keynote for our event. I highly recommend Jeremiah as the perfect keynote speaker for organizations experiencing times of great change or disruption.
--Dino Naccarato, VP Operations, Loblaw Wholesale Division
Jeremiah Brown was the keynote speaker at an internal employee event that I organized. Not only was he professional, organized, and flexible, he was also just delightful to work with. Jeremiah was thorough in his preparation, making sure that he spoke to a number of people in my organization prior to the event. He tailored his material to our needs and timelines.
In my opinion, Jeremiah's keynote presentation was one of the best our organization had ever hosted, and it resonated immediately. Many of our employees stayed after the event to speak with Jeremiah, and I received a lot of positive feedback after the event. Jeremiah was accessible, open, vulnerable, intelligent, and funny. You can't go wrong in hiring Jeremiah. He is invested in the success of your event, but more importantly, in making an impact on your audience.
--Cara Robertson, Senior Communications Advisor, Alberta Teachers' Retirement Fund
Jeremiah delivered a fantastic keynote to our fast growing tech startup. He was able to dig into the priorities and goals of our organization and tailor his life story and journey in a manner that aligned to what our organization has in front of it for this fiscal year. It was extremely relevant for my sales team, given how numbers and goal oriented we are. The feedback from our employees was fantastic, he was truly engaging and motivating. Highly recommend Jeremiah for corporate speaking.
--Aaron Craig, VP Sales, ProcedureFlow
Jeremiah was our keynote speaker for our annual sales meetings, virtually this year of course. It was fantastic!!! I knew he was going to engaging and his story would touch everyone but he totally exceeded my expectations. He had us laughing, crying and on the edge of seats all in that one hour. Jeremiah kicked off our meetings and there was a buzz within the team from that point on. I would highly recommend Jeremiah if you're looking to spark and motivate your team in any department at your next company meeting. Well done Jeremiah!
--Juice Lambert, VP Sales, Titan Environmental Containment Ltd.
We hired Jeremiah to keynote our annual IBAO Young Brokers Conference and wow, his keynote was a grand slam! Attendees, sponsors, partners and our team all considered it a resounding success. He skillfully tailored his presentation to our audience within a theme of self-leadership and teamwork. He's so funny, engaging, captivating and relatable. I've been raving about his keynote nonstop. He's a total pro, and so easy to work with. We would hire him again in a heartbeat. 10/10 all the way!
-- Erin Kruk, VP Marketing, Insurance Brokers Association of Ontario
I had the pleasure of listening to Jeremiah speak to my company in November 2021. He talked about his journey to the London 2012 Olympics and the challenges he overcame to become an Olympic medallist. It was probably the best use of an hour I could have had, with the insights he brings on setting and attaining a goal ones that resonate across all walks of life. He delivers the message with humour and humility, characteristics that mark him out as an outstanding speaker. For anyone who is on a journey to improve themselves or their business, I cannot recommend listening to his story highly enough.
--Alex Price, Vice Chairman, Fiera Real Estate
To say Jeremiah was one of our most inspiring and engaging speakers in an understatement! He had us from the first sentence. His passion, drive and determination as well as his heartbreak and disappointment were all shared. We felt each lesson learned through his articulate and engaging, often humorous and heartfelt delivery.  This year our theme was "Be the Inspiration" and Jeremiah left us all wanting to do more to be the inspiration for others.  I would highly recommend his presentation to any group of individuals as an inspiring and valuable message! I can't wait to finish reading his book now!
-- Martina Bainbridge, Market Operations Manager, RBC
I've seen so many keynotes over the years. The best keynotes are emotional, relatable, and thought-provoking. Despite how unique his accomplishment, Jeremiah is so relatable to all of us. He took us on an emotional rollercoaster - my heart was pumping so hard by the end of it. His humour is great, he's thought-provoking, articulate, and he had a truly lasting impact on our people. To any event planner: I highly recommend Jeremiah. He made me look like a rock star for bringing him in!
--Darla Price, Managing Director, Northumberland Manufacturer's Association
Jeremiah's talk was awesome! He was the best speaker we've had! His four-year journey, and the drive that it takes to succeed, is so relevant to sales. When being turned down so often is the norm, it's so motivating to hear what you can accomplish with a plan, the commitment to try hard enough, for long enough, and to adapt until you succeed. So relevant to our industry. I highly recommend Jeremiah!
-- Ingrid Hollinger, Sales Representative, Royal LePage
We had the privilege of bringing Jeremiah in to speak to our region and the result was outstanding! His story is translatable to any business as well as the relationships we all have in life. Financial services is a tough business. Jeremiah proved the power of goal setting and inspired us to take action and commit to our goals. If you're considering Jeremiah for your event, don't think about it just do it! Absolutely 100% recommend him.
-- David Dickson, Regional Director, Investors Group Wealth Management
Jeremiah Brown's inspirational story about the importance of perseverance and overcoming failure was exceptional! He kept the audience captivated and it truly felt like we lived his journey and celebrated his successes with him. I know that he inspired our students to persevere through the challenges they may face in life and that hard work can pay off. He is absolutely one of the best keynotes speakers that I have ever heard - a compelling message, brilliantly told. Thanks Jeremiah!
-- Lori Hill, Academic Advisor, McMaster University
SO MUCH GREAT FEEDBACK from the other night. Both students and faculty loved you!!!!! Thanks so much for coming down. Your presentation was incredible! Stay in touch and thanks again…people are still talking.
--Lou Cafazzo, Athletics Director, Appleby College
Jeremiah will make you laugh, keep you captivated, and encourage you to follow your dreams. His honesty, insights, and authenticity were so impactful. I highly recommend hiring Jeremiah for your next event!
--Lori Albanese, Community Development, City of Niagara Falls
Jeremiah Brown was a fantastic speaker. His presentation, which begins as his pursuit of a dream, delves deeply into the sacrifices of family, perseverance through emotional and physical challenges, and the importance of perspective; he was a true inspiration to us! In particular we were struck by Jeremiah's frankness about his personal relationships, but his ability to use humour throughout the presentation took us through a whole gamut of emotions. A message that resonated with me personally was the difference between failing one task today versus failing forever. Thank you Jeremiah, a reminder to be kind to ourselves yet keeping one's eye on the goal!
--Tina Blatchford, Executive Director, Children's Aid Foundation of Halton
Jeremiah had me on the edge of my seat! What a wonderful, engaging delivery! I've seen a lot of good speakers, but I found Jeremiah just had this indescribable ability to draw me in. His close is brilliant. Recommending him is a no-brainer!
-- Jane Landriault, Executive Financial Consultant, Investors Group
Inspired - it is how I felt when Jeremiah finished his address at the 2017 MARS Apprentice Opening Event. With almost 200 business students, industry leaders, and guests attending we were hoping his story would capture the imagination of all and give them a sense of how attitude, work ethic, discipline and a relentless focus on goals earned Jeremiah the world record and 2012 Olympic silver medal in men's rowing. Jeremiah did just that. He shared a very personal journey that became meaningful to all of us. He spoke with passion, insight, candour and made the winning moments come alive. His authenticity and his wit resonated with all. He will influence many audiences for many years to come and I encourage you to engage with him.
-- Mandeep Malik, Marketing Professor at McMaster University
Jeremiah was outstanding! He nailed it. Our people were still talking about how great his presentation was the next day. We're already arranging to bring him back for a client event. The messages of sacrifice, and grit, and perseverance is so relevant to our business. He even inspired me to break down my own career goals into four-year intervals.
--Betty Halman-Plumley, Division Director, Investors Group
Jeremiah had great high energy! He was funny and engaging, with so many messages woven into his story. I am recommending him for our annual conference next year!
--Heather Hebert, Owner, The UPS Store
Jeremiah's talk was an honest mix of professionalism infused with emotion. Inspiring! He has the ability to really engage the audience. I couldn't stop listening. I highly recommend Jeremiah for any keynote speaking engagement. His message would resonate particularly well with the tech startup community.
--Reza Akhlaghi, Content Marketing Manager, RDP Associates Inc.
Jeremiah's presentation was so awesome and incredibly inspirational! His messages are so impactful because he's so credible. He practices what he preaches. I highly recommend Jeremiah for your next event.
--Jody Burnie, Senior Commercial Account Manager, BDC
It couldn't have been more perfect. We're bringing him back to speak to the entire company in the fall. His story and message is so aligned to the transformation we're going through as a business. We talk about failing fast and failing forward, and Jeremiah's ability to communicate that message was so on point for us!
--Dvorah Richler, Strategic Healthcare Partner, Roche Canada
We recently hired Jeremiah to speak at a product launch celebration for my team at Shopify, to commemorate a 2 year project, and a lot of hard work! He was super easy and enjoyable to work with. He really took the time to understand what kind of work the team does, and paid close attention to detail to offer a customized talk, tailored to our specific needs. The team was highly impressed and inspired by Jeremiah's story. They really enjoyed the insights he offered about how to keep going when you're in the middle of working towards your goal (and it seems further away than ever) while also looking ahead at the next set of challenges along the path. If you're thinking about booking Jeremiah for your next event, you will not be disappointed!
--Meghan McQueen, Team Operations, Shopify
Jeremiah did a fantastic job as the opening keynote at our annual conference. We brought him in because his story is so captivating. We heard great reviews from previous events he's done, and he lived up to the hype. We have a very finicky crowd, and he captured the attention of the entire room over cocktails and networking. You could hear a pin drop in there - it was that good!
--Simon Binder, Chair, Canadian Security Traders Association
Jeremiah was a smash hit! He has a gift - a great presenter / storyteller who embeds compelling lessons into his presentations. He tailored his material to our audience so that it was a perfect fit. The consensus is that we'd love to have him back again, and so we've already hired him to be the closing keynote for our MBA Leadership Day next year.
--Gerard Seijts, Executive Director, Ian O. Ihnatowycz Institute for Leadership
We used Jeremiah on the third day of our conference to have a high impact close. We believed the key messages and learnings Jeremiah brings to his audiences would resonate well with our people. His speech achieved that goal, and then some! The feedback I've been getting from our people has been astounding. I totally endorse Jeremiah as a speaker that can add value to your organization.
--Frank Monteleone, President and Chair, Rexall Care Network
The feedback from our team has been great! Jeremiah was a wonderful closing keynote speaker for our conference. Jeremiah's thorough preparation before, during, and after the event reduced stress and made my job easier. People came up to me after and said he was the best keynote speaker we've ever had. Jeremiah is so relatable and approachable. He inspires people to believe they can achieve their goals. One thousand percent recommend him!
--Min Qi, Senior Manager, Planning and Projects at Loblaw Liquor Division
Jeremiah's keynote was fantastic and all the buzz during the rest of the conference. He is such a good storyteller, and the way he tied his story and experiences into leadership lessons was very inspirational. I'm recommending him to my counterparts across the country!
--Jane Wentzell, Exec. Director, Association of Municipal Administrators of Nova Scotia
Jeremiah's presentation was exactly what we were looking for. We are going through a difficult time as an organization right now, and we appreciate how much time and effort Jeremiah put into understanding our challenges before the event. He was able to thread what he heard into his presentation so that it was authentic and specific to our team. His stories all had a point and related back to some piece of his journey. Our people were moved, inspired, and I think they really thought about things differently than they had before hearing Jeremiah speak. Overall, hiring Jeremiah was a really great value for the investment. I wholeheartedly recommend him, particularly for organizations going through a period of transition or great change.
--Marcie Chisholm, VP of People & Culture, Alberta Teachers' Retirement Fund
Jeremiah's inspirational keynote took us through so many types of emotions, from laughter to tears, from sadness to happiness. His authentic and skillful storytelling was the perfect blend that left us with hope and with the courage to face our fears and take the extra step… whatever that step may be. His definition of resilience is one of the most simple, humble and powerful ones that I've heard. His presentation sent the perfect message to our team in the right tone and at the right moment. People are still unpacking and processing the info they got along the way and will digest and process the multitude of messages and learnings in the weeks to come. I highly recommend Jeremiah.
--Ioana Modriu, Senior Manager of Training and Development, Elvium Life Sciences
I was so excited to secure Jeremiah as our closing keynote speaker for our 2020 annual conference. In the wake of COVID-19, we were forced to go virtual, and Jeremiah stepped up big time. With no hesitation, he built a professional studio and adapted his presentation for virtual delivery. This guy will do whatever it takes to get the job done! Despite being virtual, Jeremiah's relatability and true authenticity made you feel like you were in the room with him. You can feel his humanity and personality in a way that very few professional speakers are able to pull off. I'm always weary of hiring leadership speakers who have a canned speech or tell stories they've found elsewhere. With Jeremiah, we hit the jackpot. He has such an amazing story, incredible delivery, and with so many relevant takeaways. He reminded us that no matter our age, career stage, or changes going on in our lives, there is always a new journey open to us if we choose. You've got to get this guy for your event!
--Kala Harris, Executive Director, Government Finance Officers Association of BC
For our 25th anniversary, we wanted to invest a little more in a top speaker and, through a recommendation from a colleague, decided to hire Jeremiah. His keynote was exceptional. Despite being forced to go virtual after COVID-19, our committee was stunned and in awe of Jeremiah's ability to engage our audience while presenting from his studio. I really appreciate how much time Jeremiah spent with our team to make sure our technology was tested and ready to go in the weeks and days leading up to the event. Following the event, we received so much positive feedback from our committee, our board, and most importantly our members about both the content and Jeremiah's great personality and presentation style. Jeremiah was definitely worth the investment and we're glad we made it!
-- Marion Price, Director, Professional Development, Parks and Recreation Ontario
We really wanted to put some wind into the sails of our people who have been working so hard through the changes and uncertainty brought by Covid-19. Jeremiah's virtual keynote presentation was fantastic as he captures his journey in an inspiring but humble and very relatable way. We've had some big-name speakers deliver virtual keynotes to our organization. They set the bar high, but Jeremiah exceeded our expectations and has now set the bar even higher.
-- Robert Sankey, CEO, Burgundy Asset Management
Our company had the opportunity to hear Jeremiah talk at our National Summit. We were really impressed by his skills as our Keynote Speaker. His talk had a huge impact on our entire company. I have heard many extremely positive feedback from colleagues and managers as well. It's been a week since Jeremiah has given his talk and it still resonates. We have all found Jeremiah extremely engaging and cohesive. His motivational talk gave us all a huge boost to be successful in 2021. I highly recommend Jeremiah. Truly impactful.
-- Martin Buswell, Medical Science Liaison, LEO Pharma Inc.
The event was very successful! Jeremiah's talk was amazing, and truly inspirational to not only myself, but the students as well. Throughout the event there were several students asking questions for Jeremiah, so many in fact we didn't get a chance to address all of them! Jeremiah was a perfect fit for our Career Readiness Week.
-- Elise Frangakis, Events and Support Services, Conestoga College
For our inaugural virtual Support Staff two-day event, the planning committee wanted to invest in a speaker that would leave participants motivated and inspired. Jeremiah not only motivated and inspired, he delivered a keynote address that was transformative. We didn't sit on the banks of the river watching Jeremiah row, we got wet with him. We listened, we queried, we felt, we celebrated, and in the process we learned and we made commitments to ourselves and each other about our way forward. Weeks later Jeremiah's session still resonates validating further the outstanding participant ratings that Jeremiah received. I highly recommend Jeremiah as a keynote speaker and encourage everyone to read his book too!
-- Norma McDonald Ewing, Director, Employee Experience and Development, Conestoga College
Jeremiah was the keynote speaker closing out our 2021 Virtual National Meeting. He prepared for his presentation by interviewing me and others to be sure that he had a good sense of our culture and work realities. This paid off as his stories demonstrated sensitivity to the realities of overcoming obstacles even during a pandemic. He skillfully weaved together impactful and relatable stories that resonated deeply with our teams and created an energizing experience. He hit the mark inspiring each of us to stretch and raise our own performance bar to achieve ambitious goals. An impressive accomplishment in a Zoom environment.
-- Sandra Jackson, National Sales Manager, AbbVie Corporation
We were so lucky to have Jeremiah speak to a small group of our national sales managers. His content was inspiring and engaging, but best of all he did an amazing job relating his personal story to the challenges and opportunities facing our team – the team even commented on how well he seemed to understand the challenges they are facing. The group left motivated and excited to deliver. I would definitely recommend Jeremiah for corporate events and business groups large or small.
-- Kate Hogan, Director National Accounts, Gore Mutual
We hired Jeremiah to deliver a keynote at our annual conference and it was one of the best received keynotes we've ever had! Jeremiah is an incredibly dynamic storyteller. He had our entire audience engaged from start to finish. We have a diverse audience of brokers, lenders and industry professionals, so it was important to find a keynote speaker who could relate to everyone. Jeremiah captured the room and inspired us all! Also, from an event planner perspective, we worked with seventeen speakers for this conference and Jeremiah was one of the easiest to work with. Highly recommend him!
-Emily St. Pierre, Event Specialist, Alberta Mortgage Brokers Association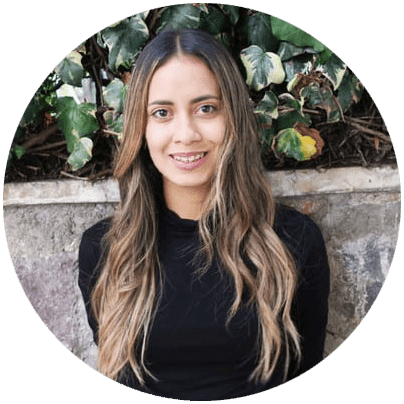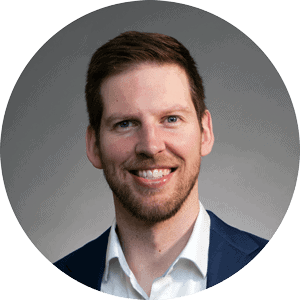 For inquiries and availability: