BRINGING THEM WITH YOU: LEADING OTHERS THROUGH ADVERSITY
In this Keynote, Jeremiah will go beyond the Olympics, taking you through a rebuilding workplace case study from his time leading the Canadian Olympic Committee's development of a new athlete support system amidst organizational scandal and adversity.
In this deeper dive session on applied leadership, Jeremiah will compare and contrast the norms, behaviours, and tactics of sport coaches with the unique challenges you experience as leaders tasked with building trust and guiding your teams in the workplace.
When you start to see yourself as a coach of human beings first, and a manager second, you will be able to reduce your frustration, increase communication clarity, and improve performance with less residual stress in your life.
Jeremiah was a smash hit! He tailored his material to our audience so that it was a perfect fit.
Gerard Seijts, Director
Ivey Leadership Institute

Jeremiah is a very engaging speaker. I manage a team of five managers who each manage teams of eight people, and they each took different things away from Jeremiah's keynote that they could apply to coaching their own teams in the workplace.
Randi Nixon
Director, Northbridge Financial Corporation

5 weeks #1 national bestselling author, as featured in: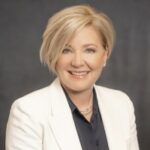 "He was fantastic! Jeremiah made me laugh, cry, and made me believe we can accomplish anything we set our minds to.
-Shannon Leininger, President
Cisco Canada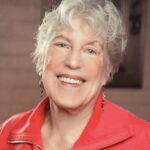 "Jeremiah ranks up with the world's top speakers. His rare talent to be 100% relatable and engaging is a huge asset to conference organizers.
-Cathleen Fillmore, Owner
Speakers Gold Speaking Bureau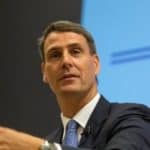 "The team was so pumped! All 10's across the board. He was a universal success!"
-Jon Hantho, President & CEO,
CBI Health Group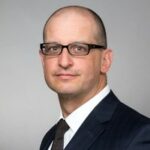 "We've had big-name speakers deliver virtual keynotes. They set the bar high, but Jeremiah set the bar even higher."
-Robert Sankey, CEO
Burgundy Asset Management
"Jeremiah was our highest rated session. He was able to incorporate our executives' comments into his presentation and make his story relevant to everyone in our audience."
-Steve Hollingsworth, GM / Head of E-Commerce
Loblaw Digital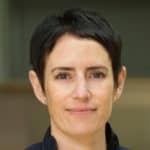 "Jeremiah is a perfect fit for organizations experiencing business transformation. We're definitely bringing him back to speak again!"
-Dvorah Richler, Strategic Healthcare Partner
Roche Canada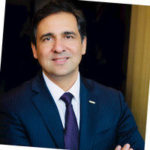 "Jeremiah inspired our leaders to adopt a breakthrough mindset. Exactly the message we needed!"
-Faisal Kazi, President & CEO
Siemens Canada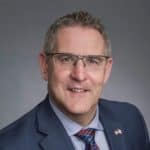 "Fantastic speaker for our leadership forum – transformation, perseverance, resilience, and what it takes to be part of a leadership team. I highly recommend Jeremiah!"
-Mike Mosher, President and CEO
Fortis Alberta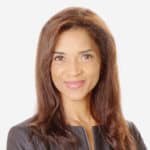 "Your clarity, warmth and humour were extremely engaging!"
-Paula Allen, VP, Research, Analytics and Innovation
Morneau Shepell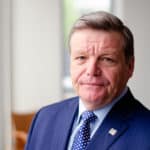 "I have seen lots of keynote addresses, and this is the best of the best!"
-David Sculthorpe, Executive Director
Queen's Executive Education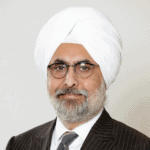 "Jeremiah engaged the industry managers, guests, and leaders in attendance with passion, insight, and candour. He made the winning moments come alive!"
-Mandeep Malik, Marketing Professor
Degroote School of Business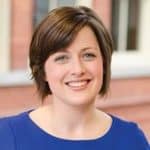 "Your talk was phenomenal, certainly worthy of the standing ovation you received!"
-Jessica Duggan, Director, Strategic Planning & New Initiatives
Smith School of Business at Queen's University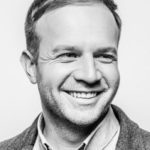 "Wildly applicable to our business. Jeremiah ratcheted us up ten notches! He was phenomenal – highly recommend him!"
-Paul Burns, Managing Director
Twitter Canada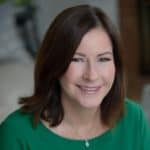 "Motivating and powerful!"
-Jane Russell, EVP, Head of Consumer Distribution
TD Bank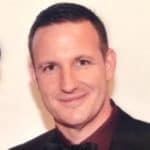 "He was by far the highest rated session of our entire two-day leadership event!"
-Robert Hasell, President and COO
Emil Anderson Construction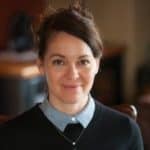 "Amazing story, incredible delivery, and with so many relevant takeaways. We hit the jackpot with Jeremiah!"
-Kala Harris, Executive Director
Government Finance Officers Association of BC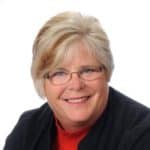 "Awesome!! Best speaker we've had! So relevant to anyone working in sales. I highly recommend Jeremiah!"
-Ingrid Hollinger, Award-Winning Sales Representative
Royal LePage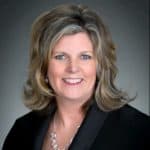 "Incredibly inspirational! Just Awesome. I highly recommend Jeremiah for your next event."
-Jody Burnie, Senior Commercial Account Manager
Business Development Bank of Canada